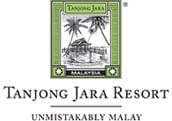 Facing a crescent-shaped beach of golden sand, shaded by tall palms rustling in the breeze with views of the turquoise sea, Tanjong Jara Resort is attended to by a people steeped in traditions as timeless as Terengganu itself.
Located on the pristine East Coast of Peninsular Malaysia, explore a sanctuary of traditional luxury and well-being steeped in age-old Malay traditions. Designed to reflect the elegance of 17th century Malay palaces, this tranquil resort offers a genuine taste of the region's spirit and its rich natural heritage. Based on the Malay concept of Sucimurni, which emphasises purity of spirit, health and well-being, this secluded hideaway encourages true rejuvenation of both body and spirit.
Authentic in architecture and attitude, always warm and welcoming, here is an environment to let go, relax deeply and take time to rediscover yourself, your family or your friends; surrounded by the resort's staff drawn from the local villages, who truly embody the gentle Malay art of service and hospitality. Discover a wide variety of possible experiences - lazy and languid, energetic and outdoors, indulgent and regenerative, cultural and enlightening - choose whether to fold them into a single visit, or craft each visit differently to meet your needs.
Dining on the Rocks

Secrets of A Malay Kitchen

Kampong Sucimurni Lifestyle

Lang Tengah Turtle Watch

Diving at Tenggol Island

Marang Eco River Cruise

Jungle Trekking to Chemerung Waterfall

Syurga Tujuh

Bicycle Tour