Serenely tucked away in the gardens of Muse lies La Tente by Spa Village. A true feast for the senses, our unique open air luxury safari tent offers a full range of indulgent treatments. Just as each guest suite takes after legendary muses who have captivated over time, La Tente by Spa Village takes inspiration from the enchanting environment of Provence. This nod to the region's abundant natural surroundings is reflected in its offering of experiences that are based on organic ingredients and the powerful healing properties of indigenous plants and herbs, many of which are harvested here on the property. From our signature Pablo, a deep massage using warmed Provençal herbal poultices, to finishing nail services we welcome you to relax and rejuvenate at La Tente by Spa Village.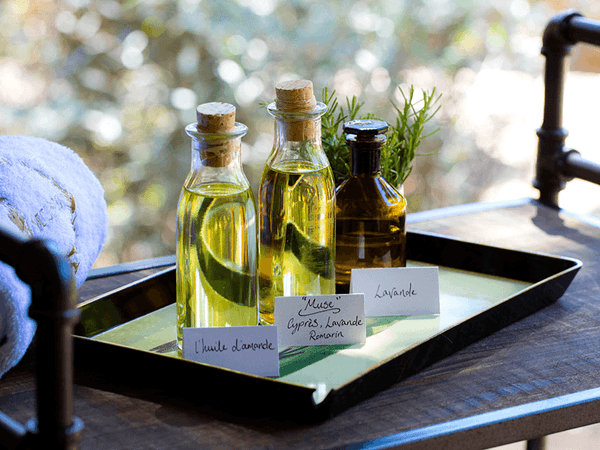 IMPRESSIONS OF MUSE
Our bespoke, deeply relaxing full body massage. Pure essential oils enhance your experience to suit your emotional and physical needs.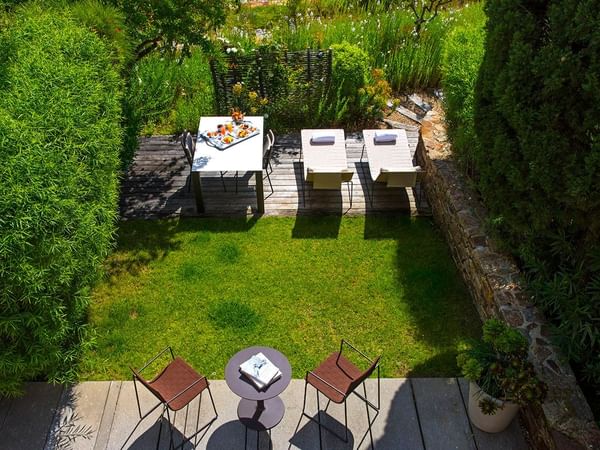 BRIGITTE
This facial will firm, smooth and renew elasticity. Organic Cocoa Bean, known for its unique ability to stimulate cell renewal, helps promote microcirculation and repair skin's moisture barrier. Natural, organic moisturizers Acai, Buriti, Andiroba, and Muru Muru infuses skin with vitamins, minerals, and amino acids; essential nutrition to smooth fine lines and firm skin tone for healthy, radiant, and youthful complexion.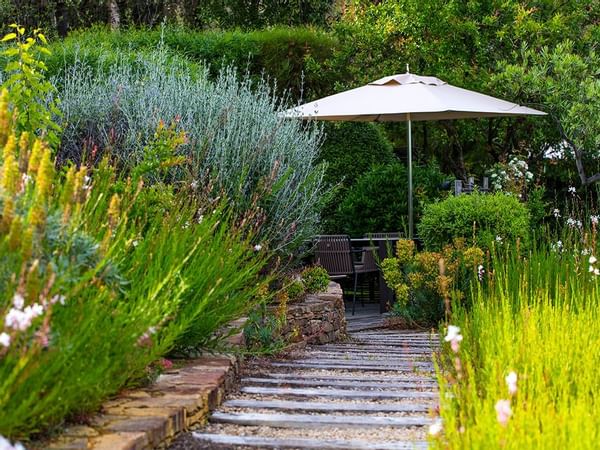 PABLO
The transcendent Muse signature experience. This intensive muscle treatment utilizes steamed poultice pouches of fresh rosemary, myrtle and cypress to warm and prepare the muscles. Followed by a firm full body massage with our proprietary Muse oil of cypress, lemon and lavender to increase circulation and detoxify. Tendons and ligaments are loosened with cross friction, long strokes release deeper tension in the muscle belly and dynamic stretching techniques improve flexibility.