Tapping into the original thermal springs, Spa Village Bath offers a contemporary perspective on the city's thermal water heritage. Coupled with the historic use of aromatherapy in Great Britain, this spa, set beneath a glass atrium within this Leading Hotel, gently supports the brand's philosophy of honouring the healing traditions of the region. In recognition of its spa heritage, the award-winning spa group with its Malaysian origins also presents select signature therapies from the original spas in its collection.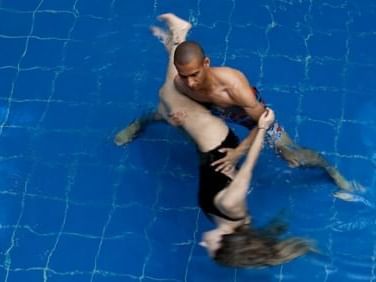 FREEDOM
Imagine having your body gracefully moved through the water supported by the firm able hands of a therapist. Imagine being dynamically stretched into a state of relaxation typically only experienced in the comfort of the womb. Now imagine all that happening in the therapeutic waters of Bath.
This aquatic body therapy is performed in the warmth of a 34.5°C thermal water pool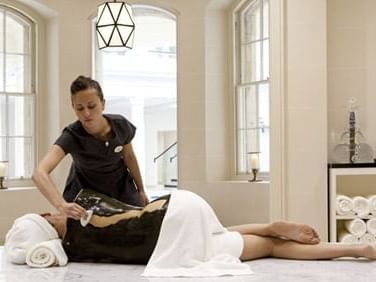 MAGNESIUM REMINERALISER
Magnesium is an important mineral (best absorbed through the skin) responsible for promoting energy levels, sleep, circulation, metabolism and muscle movement. This relaxing therapeutic treatment helps to replenish commonly deficient levels. Body tissues relax and pores take in the vital minerals from the products. The treatment consists of a body scrub, massage and warm cocooned wrap.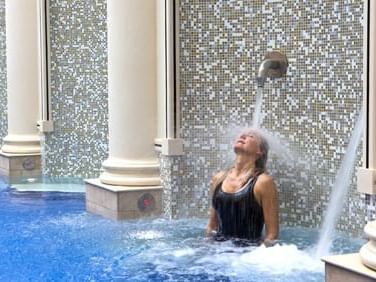 WELLNESS DAY
Begin the morning with a consultation, private yoga, Freedom therapy session and use of the Bath House. Following, enjoy any 60-minute Facial and 60-minute Classic Enhanced Swedish Massage. Includes a nourishing spa lunch.
Session lasts for approximately 5 hours